Shrink wrap and accessories for transport, industrial, boats & construction applications. Stock and Custom Sizes Available, 7 mil, 8 mil, 9 mil, 10 mil, 12 mil, flame retardant all in stock and available direct through our website or by phone in the US at 800-847-5290 or worldwide at 610-566-5290. We ship worldwide daily from several warehouses.
Shrink Wrap for Boats, Industrial, and Construction: Products Below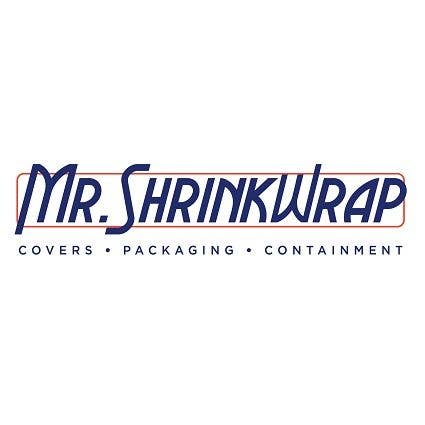 Click Here for: Boat Shrink Wrap Services Industrial & Construction Shrink Wrap Services

If you can't find the Shrink Wrap you need, submit a request for customized Shrink Wrap! See our Custom Shrink Wrap page Here!

Shrink Wrap, Our Signature Product - Mr. ShrinkWrap's Husky Brand LDPE shrink wrap is made in the USA from a specially formulated virgin resin blend that provides superior strength and longevity when compared to competitive films of similar thickness. Our shrink wrap products are available in white, blue, and clear appearances with a large selection of roll widths ranging from 12' to 60'. LDPE shrink wrap serves as an ideal exterior protective material for boats and other marine aspects, industrial equipment and machines, and various construction applications among many others. Shrink Wrap serves as a superior alternative to tarping because it provides your boat or equipment with a glove-like cover that won't shift or chafe. A taut shrink wrap cover is achieved by applying heat to your installed cover using a propane heat gun.

Mr. Shrinkwrap offers a variety of propane heat guns which our On-Site Service technicians use very frequently. Our shrink wrap contains UV inhibitors rated for 6 months to a year which allows your cover to withstand direct exposure to sunlight throughout the offseason. Use our shrink wrap vents to allow air circulation which helps to prevent moisture and mildew from forming under your skin-tight shrink wrap cover. For more information on how to choose the best type of wrap and the ideal size for your project, read more about "What Size Shrink Wrap Do I Need?" or check out the different types of industrial and marine shrink wrap that we offer. If you are ever unsure of which roll is right for the job, don't hesitate to give us a call today at 800-847-5290; with over 25 years in the business, we can give you expert advice! Call to speak with our experienced and professional team today!