Find the Shrinkfast 975 heat gun & the complete line of Shrinkfast 975 parts and accessories at Mr. Shrinkwrap. Experience the most dependable heat shrink gun for shrink wrap n the industry!
Shrinkfast 975 Heat Gun Replacement Parts - Products Below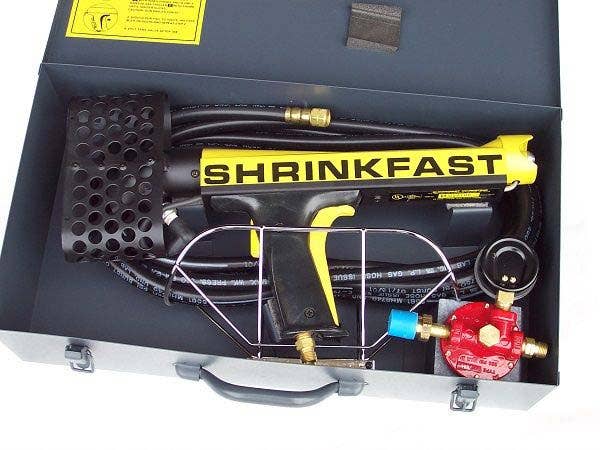 For 30 years, the Shrinkfast Model 975 has been offering the best in shrink-wrapping and shrink-film processing. With its patented technology, the 975's reliability and durability offer customers the most dependable heat tool in the industry. When your "975" needs a part or a complete rebuild, Mr. Shrinkwrap has you covered by offering fast replacement part turn-around with same day shipping and several expedited options to get it there fast. We also offer tool service and repair services through our in-house team of technicians who are also shrink wrap installers themselves, using the tools regularly and with a full understanding of how crucial a working heat tool is to the shrink wrap installer.
Links For Your Reference
975 Manual
975 Brochure
Be sure to look at Mr. Shrinkwrap's Installation Supplies page for Crosswoven Strap, Tape, Vents, Zipper Doors, or other items you might need for your project. If you don't have a heat tool, you can pick one out for yourself here, or you can Rent a Heat Tool from Mr. Shrinkwrap.