Find the Shrinkfast 975 heat gun & the complete line of Shrinkfast 975 parts and accessories at Mr. Shrinkwrap. Experience the most dependable heat shrink gun for shrink wrap n the industry!
Shrinkfast 975 Heat Gun Replacement Parts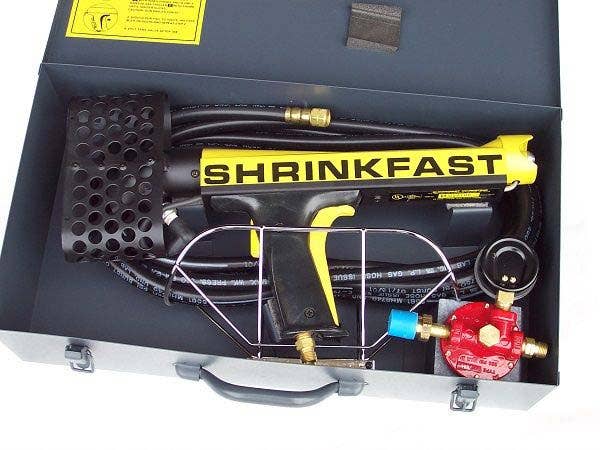 For 30 years, the Shrinkfast Model 975 has been offering the best in shrink-wrapping and shrink-film processing. With its patented technology, the 975's reliability and durability offer customers the most dependable heat tool in the industry. When your "975" needs a part or a complete rebuild, Mr. Shrinkwrap has you covered by offering fast replacement part turn-around with same day shipping and several expedited options to get it there fast. We also offer tool service and repair services through our in-house team of technicians who are also shrink wrap installers themselves, using the tools regularly and with a full understanding of how crucial a working heat tool is to the shrink wrap installer.
Links For Your Reference
975 Manual
975 Brochure