Ripack 2000 Heat Gun for Shrink Wrapping and More
Ripack 2000 Heat Gun - Products Below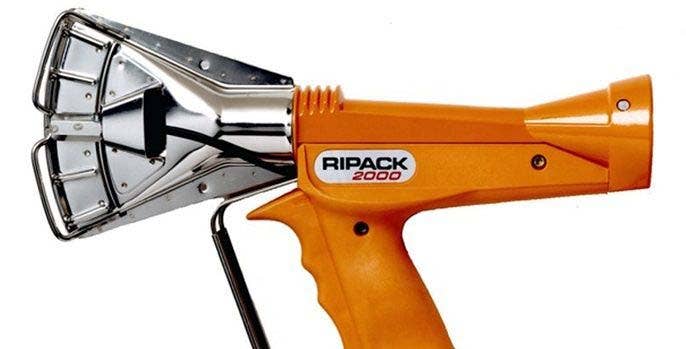 With 72 kW of power, the Ripack 2000 heat gun is one of the most powerful heat shrink heat guns on the market.
- 40 to 72kW adjustable range
- Patented stainless combustion nozzle stays cold even with extreme use
- Lightweight and well balanced
- Nozzle can be pivoted even during operation
- 5 one click extension wands available from 0.50 to 2 meters
Be sure to look at Mr. Shrinkwrap's Shrink Wrap Installation Supplies page for Crosswoven Strap, Tape, Vents, Zipper Doors, or other items you might need for your project. You can also Rent a Heat Tool from Mr. Shrinkwrap.
Mr. Shrinkwrap is a leading distributor of protective products, shrink wrap films and installation supplies with a dedicated team available to take your order at any time of day. We have several experienced shrink wrap installation technicians on staff to help and support you on various aspects of any shrink wrap project. If you would like to place an order over the phone or have questions for us, give Mr. Shrinkwrap a call at 800-847-5290.
There are no products matching the selection.