EZ Loader Self-Leveling Pallet Positioners by Bishamon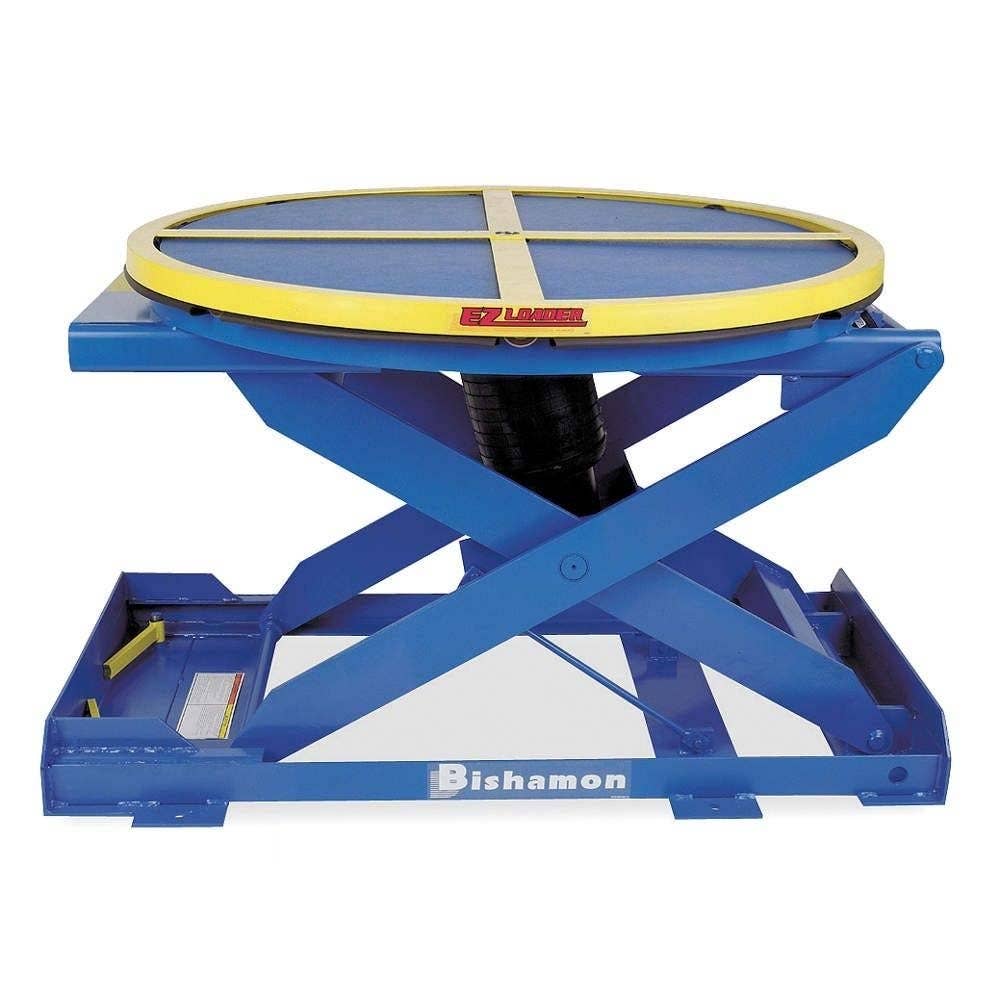 The Bishamon EZ Loader increases ergonomics which in turn, increases job safety. EZ Loaders keep your pallet at a comfortable working height to minimize back strain as well as reducing worker fatigue. Work smart with a Bishamon EZ Loader!

EZ Loader (Base Model) has a standard powder coated finish.
EZ Loader-E has an FDA compliant powder coated finish with a stainless steel, solid, round top.
EZ Loader-2848 has a fixed (non-rotating) 28" x 48" platform.
EZ Loader-3648 has a fixed (non-rotating) 36" x 48" platform.

EZ Loader-SS, 2848-SS, and 3648-SS are grade 304 stainless steel w/ electro-polished finish.