Tarp Klips & Bungees - Products Below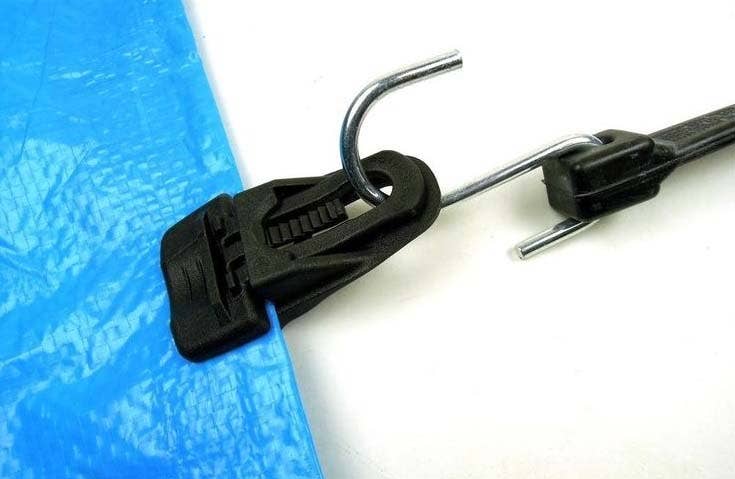 Tarp Klips and Bungees are used to secure shrink wrap or woven covers to your object in need of wrapping. Tarp Klips act as better alligator clips which help reduce tearing of your wrap. Bungees are used to secure the Tarp Klips and film to your object being wrapped. While pre-made or custom woven covers come with tie downs, Tarp Klips and Bungees are an excellent solution when extra tie downs points are needed. Typically, Strapping or complete encapsulation and fusing best hold shrink wrap to the object being wrapped for long term storage, but Tarp Klips and Bungees offer a great solution for temporarily covering an object with shrinkwrap.

Mr. ShrinkWrap is a leading distributor of shrink wrap and installation supplies with a dedicated team available to take your order at any time of day, we also have several experienced shrink wrapping technicians on staff to help and support you on various aspects of any shrink wrap project. If you have a question, give us a call at 800-847-5290.