Colored Hand Film - Products Below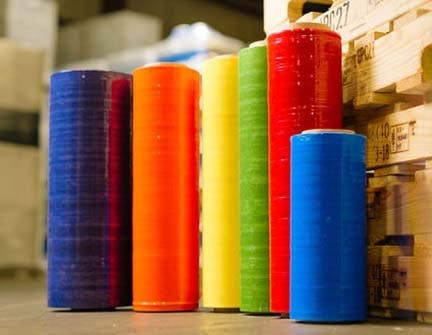 Applications include color coding products for easy indentification, inventory sorting, giving products an attractive appearance, and even concealing your products under a colorful and protective barrier.

Hand Stretch Wrap - Hand Stretch Wrap is applied by hand both quickly and easily, especially when a roll holder is utilized by the applicator. Our colored plastic provides strength, performance, and value by keeping your items safe and secure. These cast stretch films have excellent clairty and a quiet release from the roll.

If you can't find the Colored Stretch Wrap you need, submit a request for customized Film! See our Custom Hand Film page Here!