Shrinkfast MZ Propane Heat Gun
With the UL® certified Shrinkfast® Model MZ, users can tackle those smaller projects and heat shrink film around pallets and odd-shaped products for shipping and storage purposes. Both business and home owners can now have the first handheld heat tool designed to protect both your business and home assets such as patio furniture, outdoor kitchens and more! (While the Shrinkfast MZ can be used to shrink wrap a boat, we suggest using the MZ for smaller applications. For shrink wrapping large boats and other big projects, we would suggest using the Shrinkfast 998 in order to reduce time on ladders and to take advantage of the added accessibility of available extensions for the 998.)



Less is More
Generating 50,000 BTUs of power, the MZ will heat shrink small applications quickly and efficiently. The less intimidating flame provides an even heat that will eliminate those annoying holes created by the powerful industrial strength heat tools. A standard 40" x 48" x 60" pallet can be shrinkwrapped in less than 4 minutes!

The Best of Both Models
Integrating the exposed aluminum die cast body design of the Model 975 with the ergonomic features of the Model 998, the MZ is a perfect combination of both heat tools. Rugged, durable and weighing only 1.75 lbs make the MZ easy to maneuver and tough enough to handle any shrink wrap job.

The Safest Heat Tool in the Industry
The MZ is UL® certified with numerous safety features:
- "Dead-man" trigger automatically shuts off the flow of propane and extinguishes the flame when released.
- The Shrinkfast patented combustion cycle allows the flame to burn outside the combustor and keeps the heat tool cool to the touch during operation.
- The UL® approved regulator assembly includes an "Excess Flow Device" that stops the flow of propane in case the hose is cut or develops a significant leak.
- The UL® approved 25' hose assembly can withstand up to 300 lbs. of pressure, making it the most durable hose available in the heat tool industry.
- The MZ installs in minutes and operates from a standard BBQ grill-style propane tank.
- Each MZ is individually tested for peak performance and safety before shipping.

Patented Ignition System
The MZ offers an innovative, ignition system that does not require a spark plug! The easy to use trigger igniter utilizes a combination of a piezo crystal and electrode to provide a quick, reliable spark with every pull.

Distance / Temp (F) / Velocity (ft/min)
6" / 729 / 600
12" / 401 / 360
18" / 284 / 252

Heat Capacity: 50,000 BTU/hr
Propane Consumption: 3.0lbs/hr
Operating Pressure: 22 PSIG
Weight: 1lb .75oz
Air Consumption: 15 CFM
Emission: 0.015 CO/CO2

Customer Service & Warranty
Made in the U.S., all Shrinkfast products come with a full 1-year manufacturer's warranty on parts and labor. Shrinkfast also offers a full service repair facility in Newport, New Hampshire and an on-site technical training program.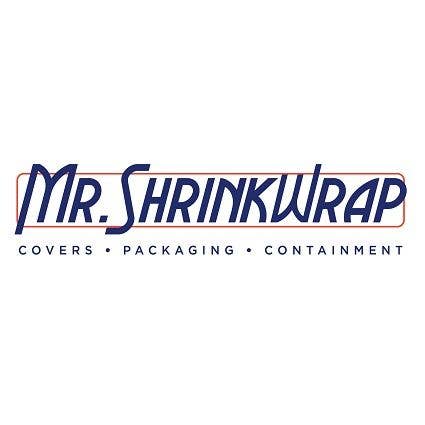 Mr. Shrinkwrap is a leading distributor of protective products, shrink wrap films and installation supplies with a dedicated team available to take your order at any time of day. We have several experienced shrink wrap installation technicians on staff to help and support you on various aspects of any shrink wrap project. If you would like to place an order over the phone or have questions for us, give Mr. Shrinkwrap a call at 800-847-5290.