Shop by brand: Italdibipack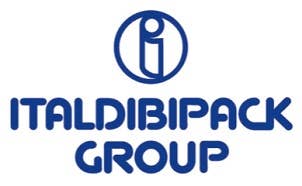 ITALDIBIPACK: All the time in front line in the worldwide panorama of heat-shrink wrapping and packaging, Italdibipack Group is a real world-class manufacturer and the leading name in the packaging industry. It can boast the highest number of wrapping systems (about 80.000 units) sold to end-users all around the world and the most unequalled know-how in all application fields. With an original vocation for heat-shrinking, today the Italian Group manufactures and markets a wide range of packaging machinery and materials.
There are no products matching the selection.
Sales & Promotions at Mr. Shrinkwrap
$25 off orders of $250 or More on Husky Brand Shrink Wrap must use promotion code MRSHRINK
Free Standard Shipping on Purchases of $200 or More - Excludes Shrink Wrap & Transhield Covers, Syfan Products, Paragon Single Rolls/Cases, Single Rolls of Blue Duct Protection Film, & Packaging Machine Equipment. Offer Available only in the Lower 48 US States - We may substitute USPS delivery where the projected delivery date is the same or earlier than the chosen carrier. Combine with the above $25 off special to save even more!
Free Standard Shipping on all Heat Guns - Including Shrinkfast, Ripack, & Express Brands. Offer Available only in the Lower 48 US States.
All of the above specials can be combined when products qualify and code is used.
Disclaimer: Mr. Shrinkwrap reserves the right to choose shipping carrier for any Free Shipping promotions. Free shipping promotions cannot be applied to expedited or overnight services.
CLICK HERE FOR OUR CLOSEOUT SPECIALS!