Single Wound Polyolefin Heat Shrink Films - Products Below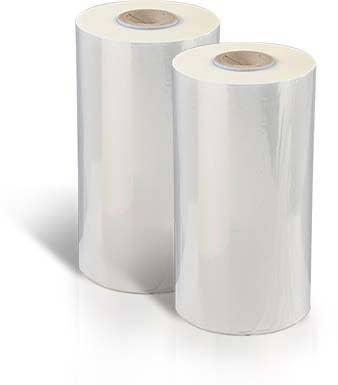 Single Wound Polyolefin films come from the manufacturer as a flat sheet on a roll. Single Wound films are also called Single-Layer films, Flat films or Automatic Packaging films. Where Center Folded films have a fold along the length of the roll, Single Wound films do not. Single Wound film is typically used when items to be packaged will be sent through a high-speed packaging process and will not be placed into ready-made bags.

Single Wound films are most often used in a process where the film is formed and then sealed by a machine, but it can also be formed and sealed by hand just as well.

See our Single Wound films below. Once you're at the product page, choose the Gauge and Film Width that's right for your application.

If you have questions, feel free to give us a call. We're happy to help you find the right solution for your application!