Bishamon Hand Pallet Trucks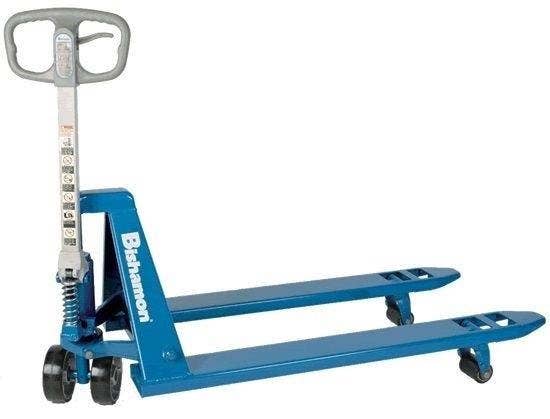 Blue Label™ BS Series Hand Pallet Trucks by Bishamon® are premium hand trucks that set the standard for quality, durability and ease of use. One piece formed forks add strength and durability and durable formed-steel, entry-slide guides the truck into pallets and diverts debris.


Choose from ten models with varying capacities and lift height capabilities.