Natural Gas Parts and Accessories - Products Below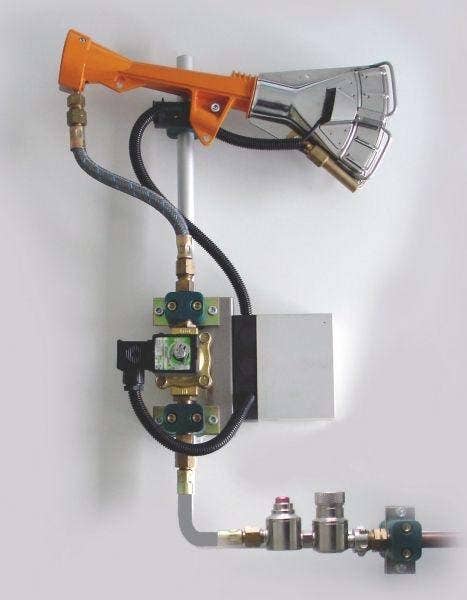 Natural gas is a great alternate to propane because it often hooks up to a building's utility gas line. Over a short period of time, this setup can cut costs in labor by eliminating propane tank refills and replacements, reducing downtime, and combining costs with standard utilities. Natural gas heat gun setups require a standard propane heat gun and the installation of a conversion kit.
You can arrange for Mr. Shrinkwrap technicians to install the conversion kit for you, or you can reference your heat gun's owner's manual to assist you performing the conversion yourself. Browse our Natural Gas Parts and Accessories below.