Industrial Shrink Wrap Services
Mr. Shrinkwrap's experience in industrial shrink wrapping services reaches many segments of the industrial marketplace. In all applications, our focus number one on safety and number two on protecting your property during storage or shipment. In many situations where you need to protect a large item in transport, we can install a custom shrink wrap cover that will perform to the highest industrial standards using the right materials and time tested installation techniques.
Production Goods Transport Covers
We can help you preserve production goods during shipment or outdoor storage. With custom applications including zipper doors, corrosion control and ventilation products, we can help you keep your finished product safe from discoloration and damage from exposure to the elements during prolonged periods of outdoor storage and shipment.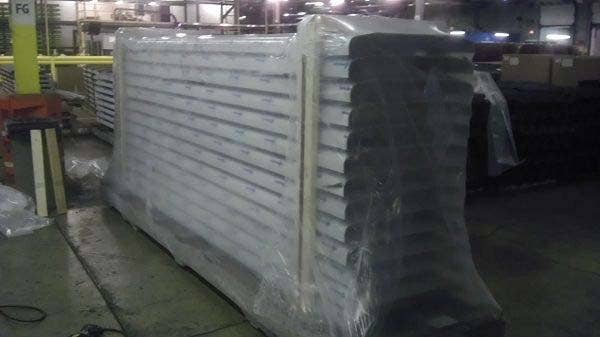 Idle Equipment and Raw Material Storage
Production and warehousing space is expensive when used for storing items that are not in use for production, Mr. Shrinkwrap has the experience to help companies free up this valuable space for productive uses by preparing your idle equipment or raw materials for storage in the great outdoors.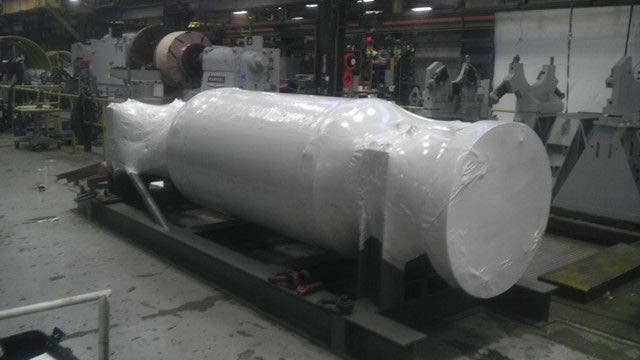 Our Experience
The key to our wrapping service is in our experience of understanding the protection requirements of our customers and the capabilities and intricacies of installing industrial heat shrink wrap. Once the variables of size, duration, mobility and accessibility are understood, our personnel are able to recommend the proper application method to meet those requirements. When properly applied by our skilled personnel, our high quality industrial shrink wrap provide a remarkable protective cover around an object.
Get a Quote For Industrial Heat Shrink Wrap Services
Getting a quote for commercial shrink wrap services is easy with Mr. Shrinkwrap. Simply fill out the form on this page and provide us with the dimensions of the object that you would like to wrap and we will quote a price inclusive of any travel expenses to your location. We welcome pictures, drawings, sketches and descriptions of the object that you would like us to quote wrapping.