Steinel Heat Guns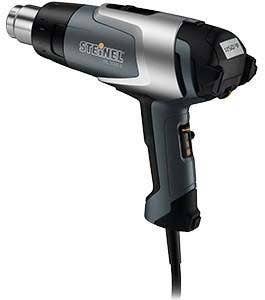 All Steinel tools are made in Europe for unmatched precision and performance. Steinel has research laboratories in Switzerland and Germany with their own team of over 70 physicists, engineers, and electronics experts. Steinel has precision manufacturing facilities at five European locations, all solely owned and operated by Steinel, and all are ISO 9001:2000 certified. Steinel utilizes in-house production of their own electronics, resins and injection moldings. The high quality of Steinel heat guns can't be understated.

Electric heat guns are commonly used for work involving electrical connections as well as manual shrinking of

Polyolefin Heat Shrink Film

.
Browse our selection of Steinel heat tools below and find the one that's right for you!