Custom Pallet Shrink Covers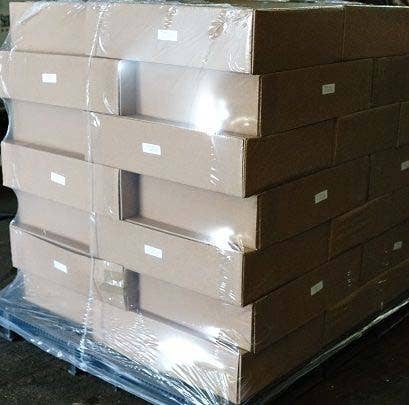 Minimum order quantities may need to be reached if the product you request is not stocked or not frequently produced by the manufacturer.

Fill in and submit the form below to request a quote for a Custom Pallet Shrink Cover product. Customizable characteristics can include film size, film color, logo printed on film, thickness (Mil), and more!

Provide all of requirements that must be met in the form below and we will do our best to supply you with the customized Custom Pallet Shrink Cover you need!