Bundling Film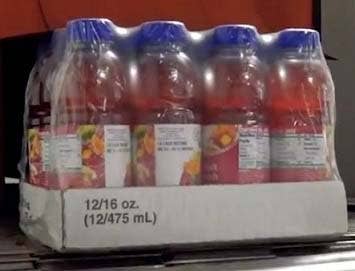 Bundling film is most often seen covering multipacks of bottled water, cans of soda, cleaning supplies or other products in similar multipack configurations.

Additional common applications for Bundling films include securement of firewood and other items where puncture resistance and toughness are important. Our high performance film is one of the best all-purpose films on the market. This film is recommended for two roll systems, where the bullseyes are typically on the sides of the product. The width of roll size used will affect the final size of the bullseyes on the product.

If you can't find the Bundling Film you need, submit a request for customized Bundling Film! See our Custom Bundling Film page Here!