X Deck Pro Accessories - Products Below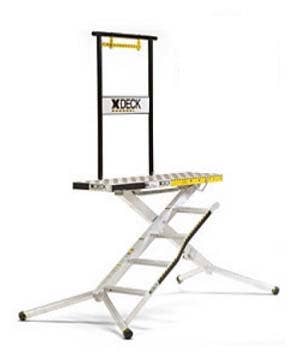 Strength, stability and safety - these words accurately describe X-Deck Mobile Work Platforms.
These lightweight, one-piece, anti-tilt, portable platforms are height adjustable and set up fast and easy. Why settle for old-fashioned ladders, scaffolding or complicated and heavy specialty ladders? X-Deck's anti-tip design offers the stability that step ladders, extension ladders, and most specialty ladders lack. The spring assist makes setup easy. Work longer with less fatigue and at a more comfortable height and footing than traditional and specialty ladders. Invest in safety – invest in X-Deck Platform™.
There are no products matching the selection.