X Deck Mobile Platforms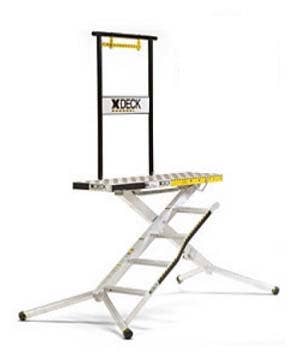 Strength, stability and safety - these words accurately describe X-Deck Mobile Work Platforms. These lightweight, one-piece, anti-tilt, portable platforms are height adjustable and set up fast and easy. Why settle for old-fashioned ladders, scaffolding or complicated and heavy specialty ladders? X-Deck's anti-tip design offers the stability that step ladders, extension ladders, and most specialty ladders lack. The spring assist makes setup easy. Work longer with less fatigue and at a more comfortable height and footing than traditional and specialty ladders. Invest in safety – invest in X-Deck Platform™.

Mr. Shrinkwrap is a leading distributor of protective products, shrink wrap films and installation supplies with a dedicated team available to take your order at any time of day. We have several experienced shrink wrap installation technicians on staff to help and support you on various aspects of any shrink wrap project. If you would like to place an order over the phone or have questions for us, give Mr. Shrinkwrap a call at 800-847-5290.