Shop by brand: Express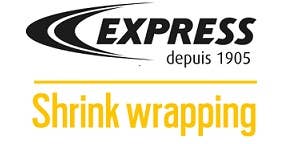 Guilbert Express regards their external environment as the primary source of enrichment. The assumption made by the organisation from the very beginning was that innovation is pointless without the participation of the professionals and those who use their products. The user must be involved at every stage in the development process. And it works! To this day, this is how our engineers think about the changes that occur in the industry sectors and about the future uses for tomorrow's products.
There are no products matching the selection.
Sales & Promotions at Mr. Shrinkwrap
Get Free Shipping on select Husky Brand Shrink Wrap Rolls! (Continental U.S. Only!) Rolls of shrink wrap which weigh 70lbs or less will ship free! The price of these rolls will contribute to the offer below of free shipping on purchases of $300 or more!** Shrink wrap rolls which are eligible for free shipping have been added to our specials page. Click this link to view them now!
$25 off orders of $250 or More on Husky Brand Shrink Wrap must use promotion code MRSHRINK **Retail customers only
Free Standard Shipping on Shrink Wrap Products & Accessories Purchases of $350 or More * **
**This offer is available to RETAIL CUSTOMERS ONLY AND EXCLUDES Shrink Wrap rolls over 60lbs, Transhield Covers, Desiccant Bags, Rolls of Collision Wrap, Syfan Polyolefin Products, Paragon Stretch Wrap Single Rolls/Cases, Single Rolls of Blue Duct Protection Film, Single Rolls of Pallet Bags, and all Machines (unless noted otherwise).**
*Offer Available to Retail Customers only in the Lower 48 US States - We may substitute USPS delivery where the projected delivery date is the same or earlier than the chosen carrier.*
Combine with the above $25 off special to save even more!
Disclaimer: Mr. Shrinkwrap reserves the right to choose shipping carrier for any Free Shipping promotions. Free shipping promotions cannot be applied to expedited or overnight services.

* The above offers are applicable to retail customers only.*

All of the above specials can be combined when products qualify and code is used.
CLICK HERE FOR OUR CLOSEOUT SPECIALS!