12' Shrink Wrap Rolls
12' Wide Shrink Wrap - Products Below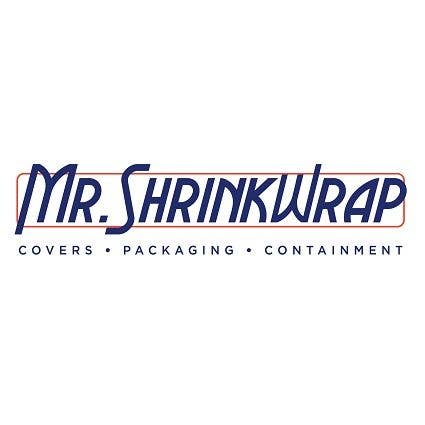 12' wide shrink wrap is generally used for wrapping smaller boats and other small to medium size objects.

Things to consider when determining which width is correct for your application: The width of your shrink wrap will determine one dimension of the object to be wrapped. When securing shrink wrap to an object, the best practice is to leave an extra foot of film on each side of the object to be used for tucking around the perimeter strap and fusion of the film to itself. That foot of tucked film on each side of the object allows the shrink wrap about two feet less of actual spanning width and length. The shrink wrap roll is usually rolled out along the length of the object to be wrapped. This means the measurement of the object's width, from perimeter strap, up and over, then down to the other side of the perimeter strap, is at least 2 feet less than the width of the roll of shrink wrap, and the length of the object is at least 2 feet less than the length of the roll of shrink wrap. The roll may be pulled over the width of an object as well, which then limits the spanning length of the shrink wrap to two feet less than the roll's width, while increasing the spanning width of the shrink wrap to nearly the length of the whole roll.

After you've selected your film, be sure to look at Mr. Shrinkwrap's Installation Supplies page for Crosswoven Strap, Tape, Vents, Zipper Doors, or other items you might need for your project. If you don't have a heat tool, you can pick one out for yourself here, or you can Rent a Heat Tool from Mr. Shrinkwrap.

If you can't find the Shrink Wrap you need, you can request a custom order! See our Custom Shrink Wrap page Here!

Mr. Shrinkwrap is a leading distributor of protective products, shrink wrap films and installation supplies with a dedicated team available to take your order at any time of day. We have several experienced shrink wrap installation technicians on staff to help and support you on various aspects of any shrink wrap project. If you would like to place an order over the phone or have questions for us, give Mr. Shrinkwrap a call at 800-847-5290.