7 Mil Shrink Wrap
7 Mil Shrink Wrap - Products Below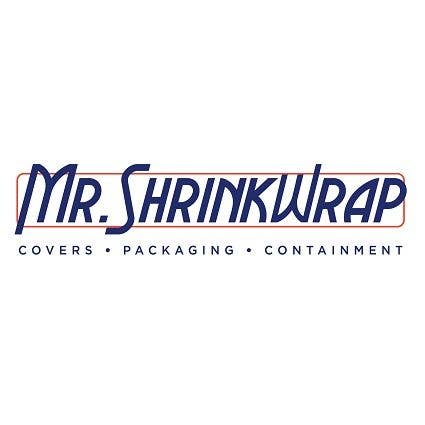 Thickness is a very important aspect of your wrapping material to consider when deciding which shrink wrap is correct for a given application. As with our other shrink wrap offerings, our 7 mil shrink wrap is also made of 100% virgin resin with 12 month UVI protection. Seven mil shrink wrap is good to use for wrapping items such as small to mid-size boats and other medium-duty shrink wrap projects. 7 Mil shrink wrap is the most commonly used millage when it comes to recreational/personal boat protection. Seven mil shrink wrap is a suitable millage for wrapping objects that will not be transported.

If you have used shrink wrap with a thicker millage before, you may notice that thinner shrink wrap tends to become activated by heat and shrink more quickly. To compensate for this, we recommend taking a safe approach while shrinking your wrap by gradually moving your heat tool toward the shrink wrap while maintaining constant side-to-side movement in a large area. Using this method of gradually moving your heat tool toward the shrink wrap will give you a much better feel for how quickly the film will shrink and help to lower the chance of holes or thin spots caused by applying too much heat, too quickly, and in a small area.

While a seven mil wrap that is snugly shrunk to an object will shed water, dirt, dust, leaves, and other small outdoor debris, we cannot recommend using a seven mil wrap to protect an item while it is being transported in an open-air manner. For transportation or other applications where consistent high-speed winds must be considered (such as driving on a highway), we recommend using a shrink wrap of greater millage such as 8 or 10 mil. If you cannot avoid transporting an object wrapped in 7 mil shrink wrap, it is recommended that venting not be applied to the wrap until after transportation is completed.

After you've selected your film, be sure to look at Mr. Shrinkwrap's Installation Supplies page for Crosswoven Strap, Tape, Vents, Zipper Doors, or other items you might need for your project. If you don't have a heat tool, you can pick one out for yourself here, or you can Rent a Heat Tool from Mr. Shrinkwrap.

If you can't find the Shrink Wrap you need, you can request a custom order! See our Custom Shrink Wrap page Here!

Mr. ShrinkWrap is a leading distributor of protective products, shrink wrap and installation supplies with a dedicated team available to take your order at any time of day, we also have several experienced shrink wrapping technicians on staff to help and support you on various aspects of any shrink wrap project. If you have a question, give us a call at 800-847-5290.