Syfan Sytec® 307S Polyolefin Shrink Film - Products Below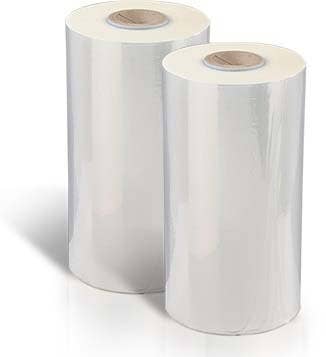 Here you will find Syfan Sytec® 307S Polyolefin Shrink Film in single rolls or pallets. Select your Width and Gauge on the product page.
Syfan SYTEC® 307S film is recommended for packaging applications where maximum optics and durable wrapping are required. Strong seals and an excellent shrink appearance are obtained with medium and high speed packaging systems.
Mr. Shrinkwrap is a leading distributor of protective products, shrink wrap films and installation supplies with a dedicated team available to take your order at any time of day. We have several experienced shrink wrap installation technicians on staff to help and support you on various aspects of any shrink wrap project. If you would like to place an order over the phone or have questions for us, give Mr. Shrinkwrap a call at 800-847-5290.